Steve Edwards
In The Bowery in two inadequate descriptive systems (1974–75), Martha Rosler bridged the concerns of art with those of political documentary. The artwork, a series of twenty-one black-and-white photographs, twenty-four text panels and three blank panels, embraces the codes of the photo-text experiments of the period and applies them to the social reality of New York's Lower East Side. This artwork has played a key role in debates on contemporary art and aesthetics, but it has not been the object of careful scrutiny or analysis.
On the publication of his book Martha Rosler, The Bowery in two inadequate descriptive systems Professor Steve Edwards interviews artist Martha Rosler. This talk was held at the Whitechapel Gallery, London, Friday 11 July, 2014.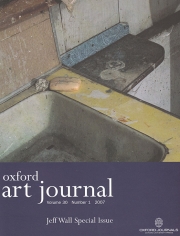 This special issue of the Oxford Art Journal is dedicated to examining the work of the artist Jeff Wall. Born in Vancouver, Canada, in 1946, Wall continues to live and work in the city. Wall commenced his career as a Conceptual artist at the end of the 1960s, producing among other works Landscape Manual in 1969–70. In the 1970s he briefly ceased making art and studied for a PhD in art history at the Courtauld Institute, London. From 1977 he began producing the works for which he is best known in his chosen medium of photography.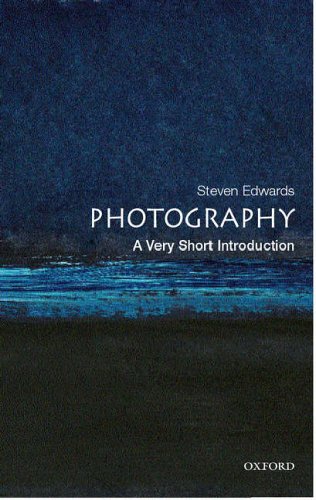 Photographs are an integral part of our daily lives from sensationalist images in tabloid papers and snapshots, to art photography displayed in galleries and sold through international art markets. In this thought-provoking exploration of the subject, Edwards combines a sense of the historical development of photography with an analysis of its purpose and meaning within a wider cultural context. He interrogates the way we look and think about photographs, and considers such issues as truth and recording, objectivity and fine art, identity and memory.
Pages