Collecting, Exchange, and the Culture of Things in the Renaissance Court
Collecting, Exchange, and the Culture of Things in the Renaissance Court
Leah R Clark's seminar on the mobility of objects in court culture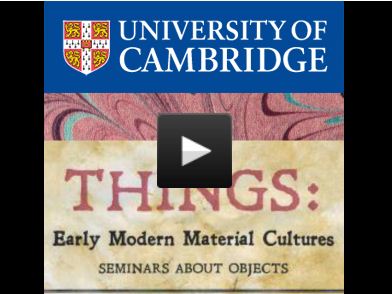 In the Archivio di Stato di Modena, where the records of the Este and the court of Ferrara are maintained, there exists a series of account and inventory books belonging to Duchess Eleonora d'Aragona (b. 1450-d. 1493). By focussing on one particular account book, this talk will examine how the objects recorded within such a book were sociable things—in their intended uses, but also in terms of the people who maintained them, recorded them in inventories or account books, and those who handled them during their movement. By concentrating on the mobility of objects in court culture, this paper will illuminate how through their circulation, objects navigated an often paradoxical status: on the one hand, they were symbolic goods reflecting magnificence and operating as repositories of knowledge, while on the other hand, they were often used as liquid capital, functioning as pawns for loans.
Part of Things that Matter, 1400-1900 Research Group seminar series.  
Audio recording courtesy of CRASSH, Centre for Research in the Arts, Social Sciences and Humanities, Cambridge.